Welcome back, everyone! New students are welcome, too!
Friday, August 28, 2020 by Yulia Berry | Studio
Dear Flutists and Families,
The registration for the upcoming Academic year 2020/2021 is now open at https://www.flutelessons. fun/Registration
There will be a $35 annual registration fee, charged at the time of the registration. After you finish the registration process, I will contact you and confirm your day and time. The year needs to be prepaid by setting an autopay at your Student Portal or 5 or 10 post-dated checks or by a year payment by September 10 - everything is the same as the last year. All information is in the registration form.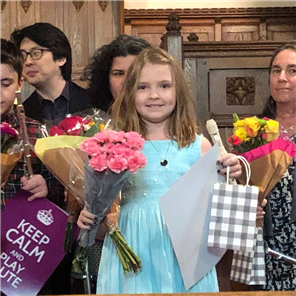 The school year structure is staying the same - 40 lessons (32 private, 4 summer, 4 groups) and 2 recitals (in person or online - depending on the situation). We will start online first weekend after Labor Day and will monitor the situation with the Covid-19. I can't wait to go back in person and finally see everyone, but safety comes first. As soon as the situation allows, we will switch to the in-person lessons.
In the meanwhile, the online lessons have been going very strong. Everyone worked so hard during the Spring and most of you chose to continue the lessons during July and August and keep making progress. Of course, the biggest part I am missing in online lessons is seeing you and playing in ensembles, playing together, but the other parts of the lessons are being perfectly covered in the online format. Remember, the Covid-19 will pass, but we will keep the perfected flute skills and grow as musicians. In a chaotic time like this, it is important to give our children a sense of stability and a way to express themselves, which is what music does to us.
I am looking very much forward to seeing each of my students in the new school year!