Online Reviews!
Tuesday, July 24, 2018 by Yulia Berry | Thank you!
Thank you to my students and their parents for leaving these great reviews on Google! Please, support us with your reviews!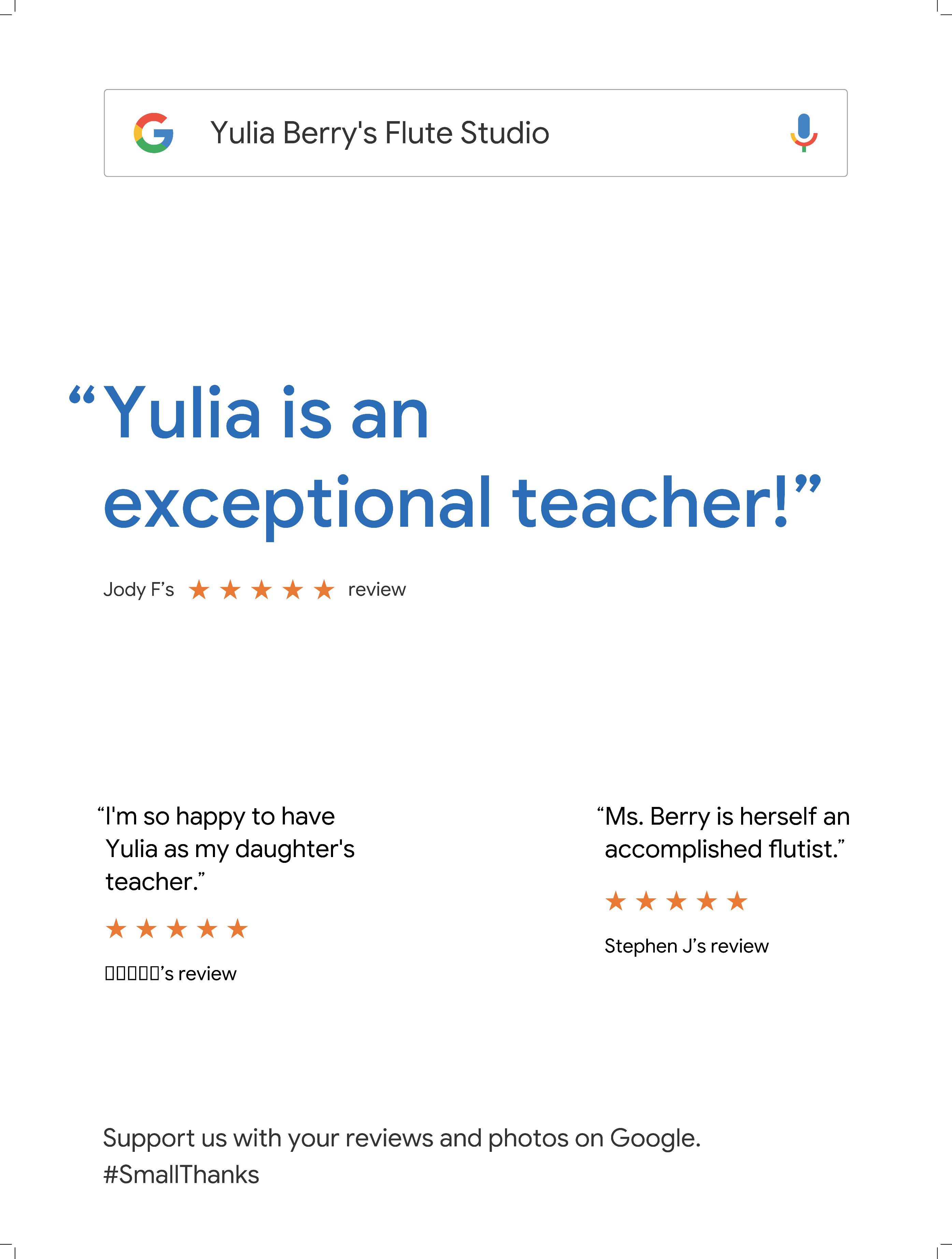 Surprise from Google!
Sunday, June 17, 2018 by Yulia Berry | Thank you!
What a nice surprise from Google I received today in the studio mail - a beautiful poster with a testimonial of one of my student's family, along with a letter and many little surprises from Google.
Dear students and families, your valuable feedback helps to spread the word about my flute teaching, gives credibility to our studio and highlights the most important to you moments and features of the studio, lessons and recitals.
Please, support us with your reviews on Google
#SmallThanks #Google #Googlereviews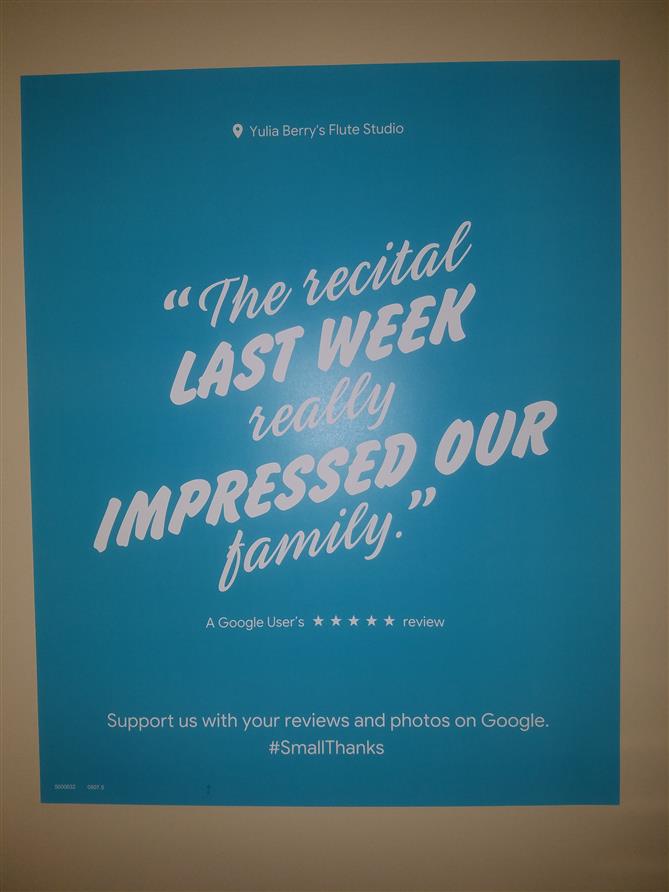 <