Happy Thanksgiving!
Thursday, November 26, 2020 by Yulia Berry | Holidays
Wow!
Monday, November 23, 2020 by Yulia Berry | Lessons
Wow! My awesome student came to a lesson with crutches 😱 I am simply amazed and happy to be a teacher of such a brave and tough young lady! Btw she's been progressing tremendously every week and keeps surprising me with her dedication, hard work and love for flute. She is the sweetest girl, too! Can't ask for more! ☺🎶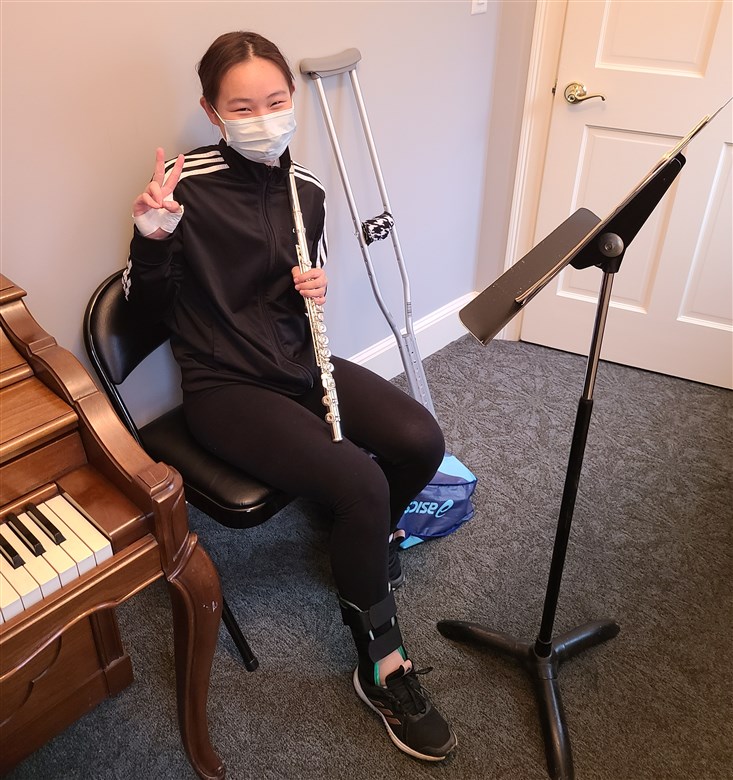 Piano Rehearsals
Sunday, November 1, 2020 by Yulia Berry | Piano rehearsals
Piano rehearsals all day long! Feels SO GOOD to finally be able to meet and play with our wonderful accompanist Miles for the first time since January.