COLLABORATIVE PIANIST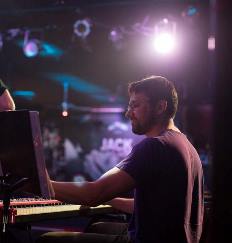 Since 2016 Yulia Berry has been working with a professional accompanist, a performer, a composer and a piano instructor Daniel Padgett. Yulia Berry and her students truly appreciate all knowledge, great experience, fabulous musicianship and sense of style that Daniel shares with them.
Daniel Padgett enjoys an active and varied career in music. He is frequently sought after as an accompanist and collaborative pianist throughout New England and beyond.
Daniel has had the pleasure of collaborating with notable musical figures such as composer John Harbison, drummer Jason Marsalis, singer Ronan Tynan of the Irish Tenors, Seattle Opera director Stephen Terrell and many others.
He is a member of the progressive chamber music ensemble Cordis, led by Richard Grimes, considered by many to be the world's premier player of the electric cimbalom. Daniel's original compositions and recordings of contemporary classical music can be found on numerous podcasts, iTunes, Spotify, Tidal, Soundcloud and all other streaming platforms.
Quincy, MA location
Convenient for all South Shore of Boston (towns: Quincy, Braintree, Weymouth, Hull, Hingham, Milton, etc)
Sharon, MA location
We are growing! Get on our waiting list for the Fall of 2019 at our new location in Sharon, MA. (towns - Sharon, Canton, Easton, Stoughton, Dedham, Norwood, Westwood, etc)
offers flexibility and convenience. Choose dates and weeks that work for you!
OTHER PROJECTS
NEW ENGLAND FLUTE INSTITUTE
Yulia Berry is a founder of the New England Flute Institute, where traditions meet exploration. NEFI nurtures musical developement, performance skills and inspires artistic excellence in all our students - from beginners to emerging professionals - by offering well-rounded music education, access to learning resources and opportunities to work closely with some of today's leading Flute Artists. NEFI is located in Sharon, MA.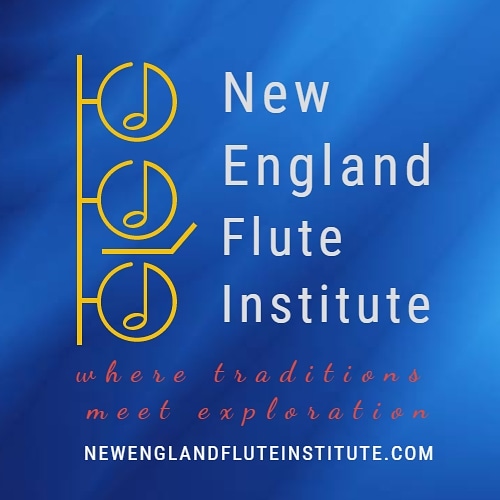 MOBILE APP CREATOR / DEVELOPER
Yulia Berry is the creator and the developer of ALL about FLUTE, a FREE Mobile app, available for iPhones and Androids. This is a must have for flute players of all skill levels and disciplines. With useful links, streamlining notifications, and informative articles, "ALL about FLUTE" serves as a gateway into the world of flute playing.
ONLINE PUBLISHER / EDITOR / INTERVIEWER
Yulia Berry is interviewer and editor at Chattoir Editorials - an exciting addition to the Internet community ChaTToir!, created for artists and musicians.
WEB FLUTE ACADEMY
Yulia Berry is co-founder, along with renowned Italian flutist Onorio Zaralli, of Web Flute Academy. Web Flute Academy (WFA) is an online institution, offering an innovative way to learn the flute by blending best e-learning tools and live video meetings, while using the most advanced computer and mobile technology, as of today. Web Flute Academy is for anyone, who wants to dramatically improve their flute and performing skills, while studying in the convenient place and time. Visit WFA at www.webfluteacademy.org