COLLABORATIVE PIANIST
MILES FELLENBERG, Collaborative Pianist and Performance Coach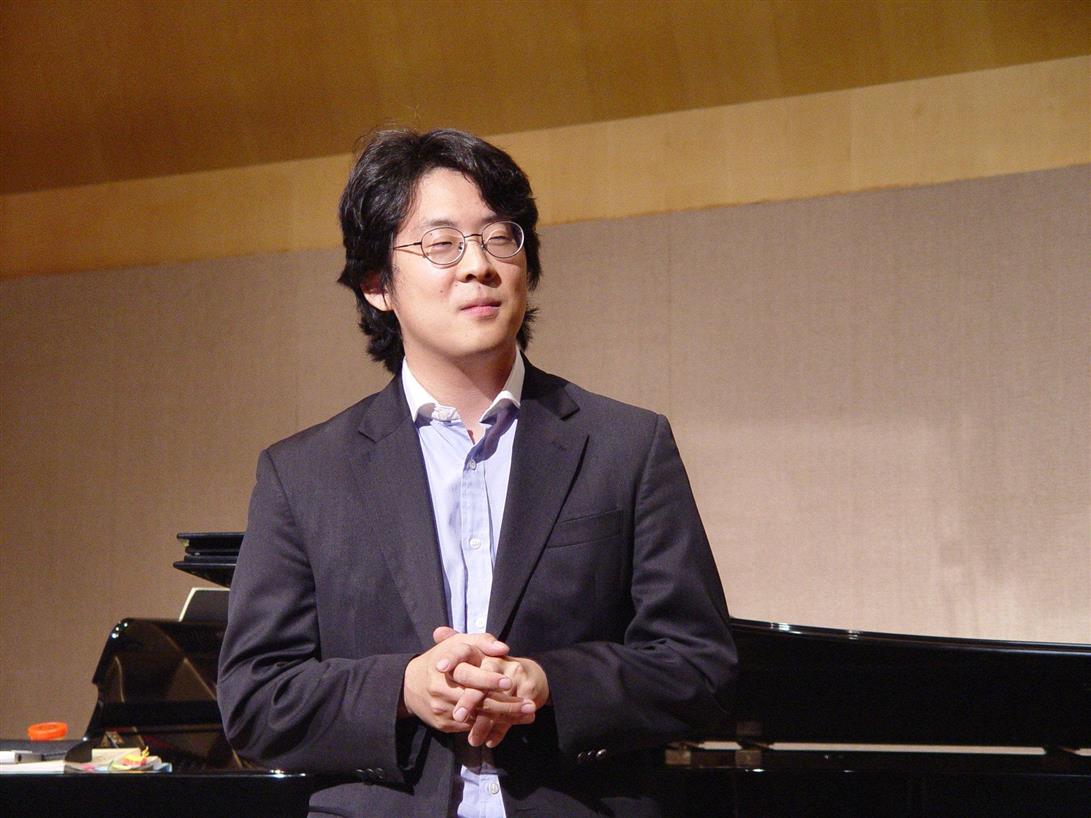 Hailed by Cleveland Classical as performing with "fiery energy," American pianist Miles Fellenberg is regularly invited as a pianist, conductor, and educator throughout the United States and abroad. Known for his versatility and extensive repertoire, Fellenberg has led a multifaceted career and is highly sought after by singers, instrumentalists, and pianists.
Fellenberg has taught, coached, and mentored students across four continents. He is the Founder and Executive/Artistic Director of the New Jersey Young Artist Piano Competition, which offers gifted pre-college pianists the opportunity to attend a series of workshops, masterclasses, and compete for significant cash prizes. In 2016, he was a guest teacher for the National Youth Orchestra of the USA. He has served as a staff pianist/accompanist for the Massachusetts Institute of Technology, The Juilliard School, Aspen Music Festival & School, Castleman Quartet Program, New York Summer Music Festival, Delaware Valley Opera, New Hampshire Opera, Oberlin-in-Italy Opera Program, and was a guest artist-in-residence at the Franz Liszt Conservatory in Quito, Ecuador. Fellenberg was on the faculty at Church Street School for Music & Art, Brooklyn Musical Arts, and the Rappahannock Summer Music Camp (VA). Fellenberg is currently on the faculty of InterHarmony International Music Festival (Italy).

Fellenberg is a Doctor of Musical Arts candidate at the New England Conservatory. He holds a Master of Music from The Juilliard School, a Bachelor of Music from Oberlin Conservatory and a Precollege Diploma from Manhattan School of Music.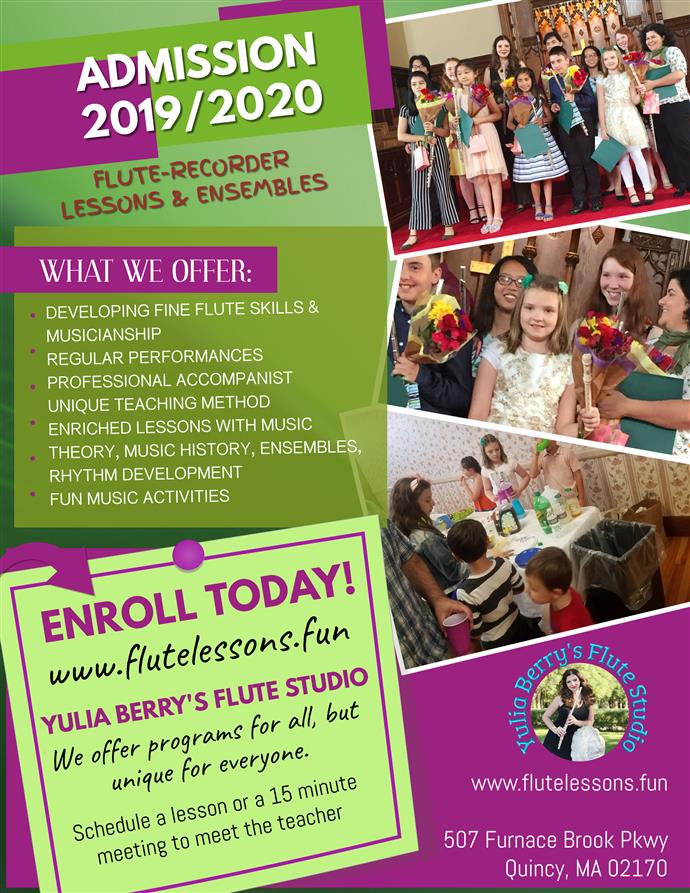 Quincy, MA location
Convenient for all South Shore of Boston (towns: Quincy, Braintree, Weymouth, Hull, Hingham, Milton, South Boston, Boston, etc)
Near the MBTA Red Line.
Sharon, MA location
We are accepting registrations at the New England Flute Institute, our location in Sharon, MA. (towns - Sharon, Canton, Easton, Stoughton, Dedham, Norwood, Westwood, Randolph, Mansfield, Medfield, Wrentham, Holbrook, etc)
PROJECTS
NEW ENGLAND FLUTE INSTITUTE
Yulia Berry is Founder and Artistic Director of the New England Flute Institute, where traditions meet exploration. NEFI nurtures musical developement, performance skills and inspires artistic excellence in all our students - from beginners to emerging professionals - by offering well-rounded music education, access to learning resources and opportunities to work closely with some of today's leading Flute Artists. NEFI is located in Sharon, MA.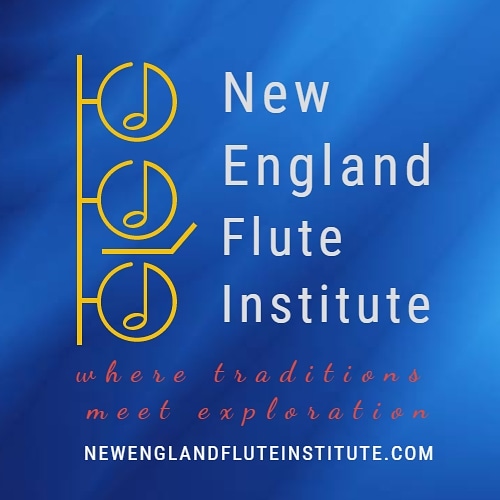 MOBILE APP CREATOR / DEVELOPER
Yulia Berry is the creator and the developer of ALL about FLUTE, a FREE Mobile app, available for iPhones and Androids. This is a must have for flute players of all skill levels and disciplines. With useful links, streamlining notifications, and informative articles, "ALL about FLUTE" serves as a gateway into the world of flute playing.
ONLINE PUBLISHER / EDITOR / INTERVIEWER
Yulia Berry is interviewer and editor at Chattoir Editorials - an exciting addition to the Internet community ChaTToir!, created for artists and musicians.
WEB FLUTE ACADEMY
Yulia Berry is co-founder, along with renowned Italian flutist Onorio Zaralli, of Web Flute Academy. Web Flute Academy (WFA) is an online institution, offering an innovative way to learn the flute by blending best e-learning tools and live video meetings, while using the most advanced computer and mobile technology, as of today. Web Flute Academy is for anyone, who wants to dramatically improve their flute and performing skills, while studying in the convenient place and time. Visit WFA at www.webfluteacademy.org