Yulia Berry was the author of the innovative idea, a co-organizer and one of the judges for Eugene Magalif's Flute Concerto International Competition 2018. It was held online in November 2018. The competition received a tremendous amount of attention on social media, got over 150000 views in total and had 18 finalists from 10 countries.
More information on the competition.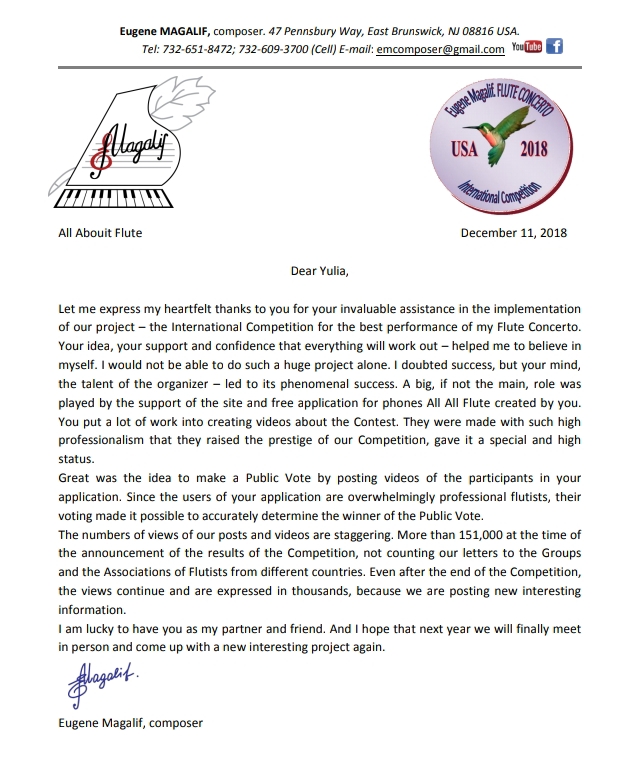 ---
Learn more about our flute studio and Yulia Berry from the interview in "Boston Voyager Magazine / Boston City Guide" (April 2018)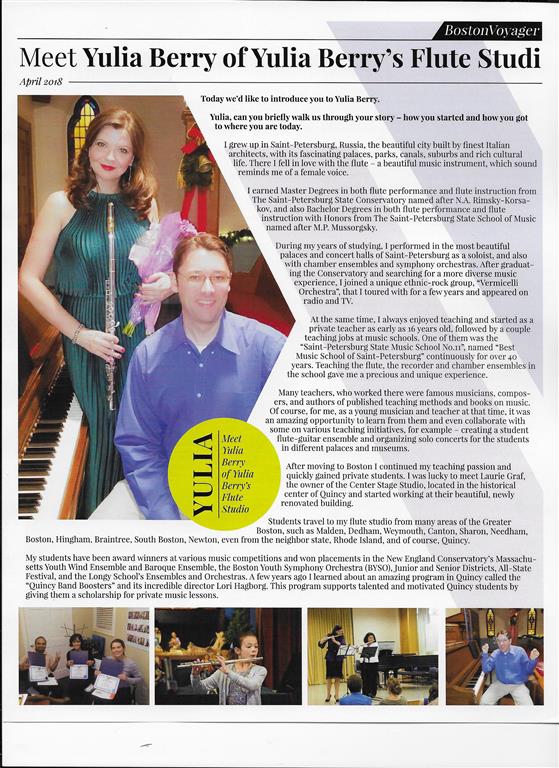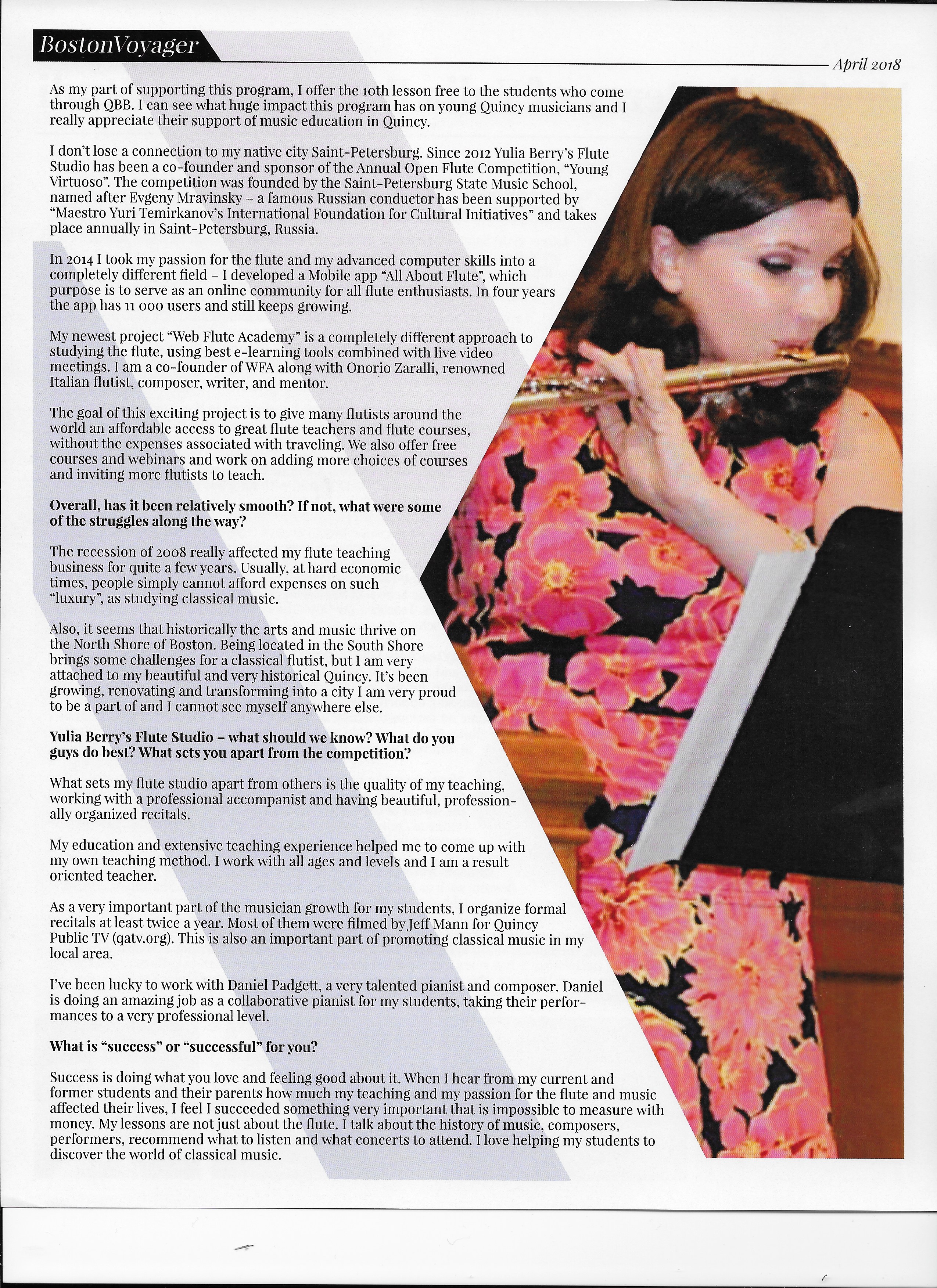 ---
Thank you to my students and their parents for leaving these great reviews on Google!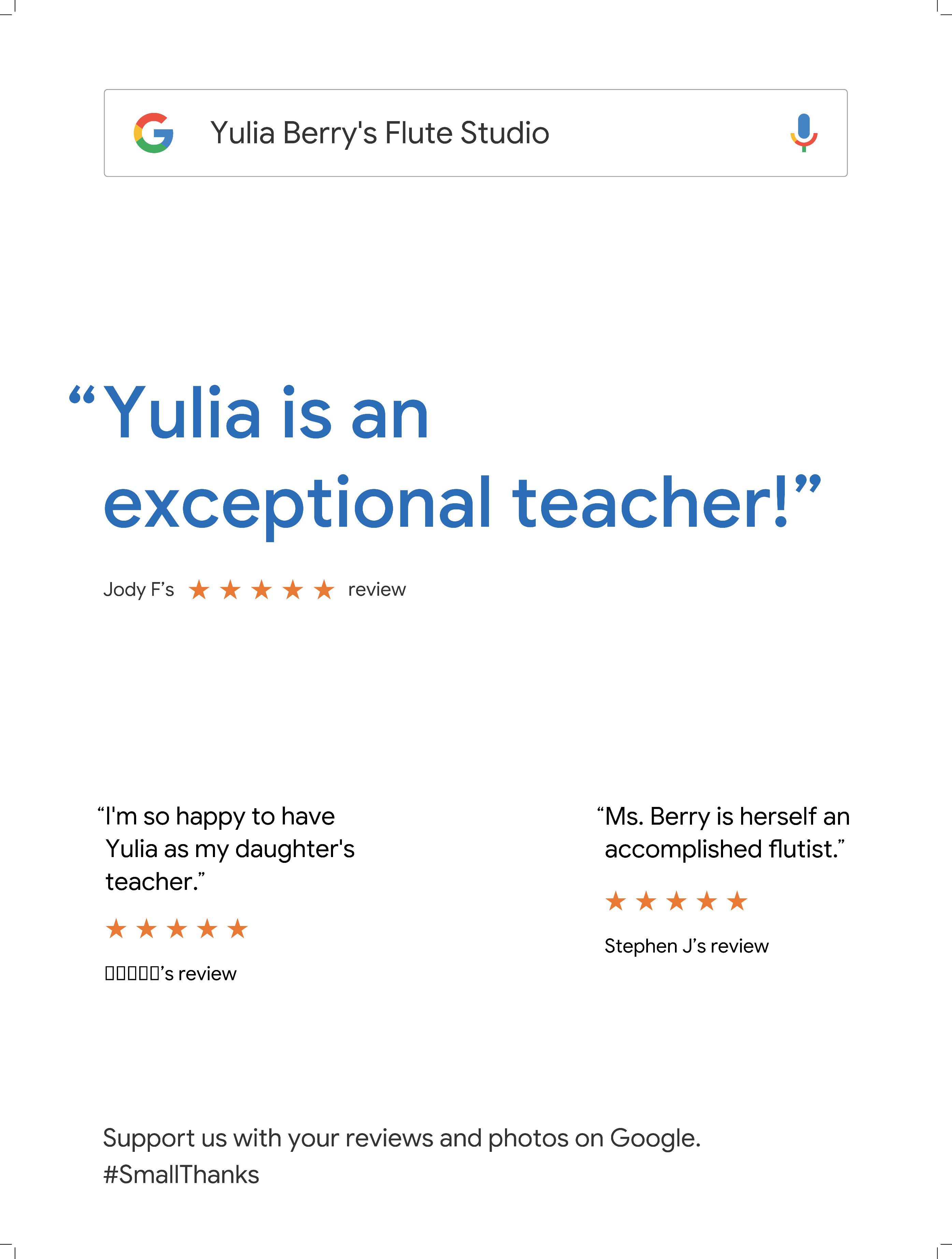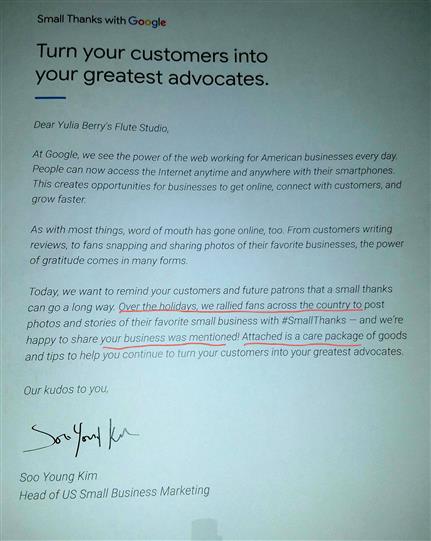 ---
In March of 2018 Yulia Berry was invited to be in the jury of the 9th International Internet competition "My Favorite Flute".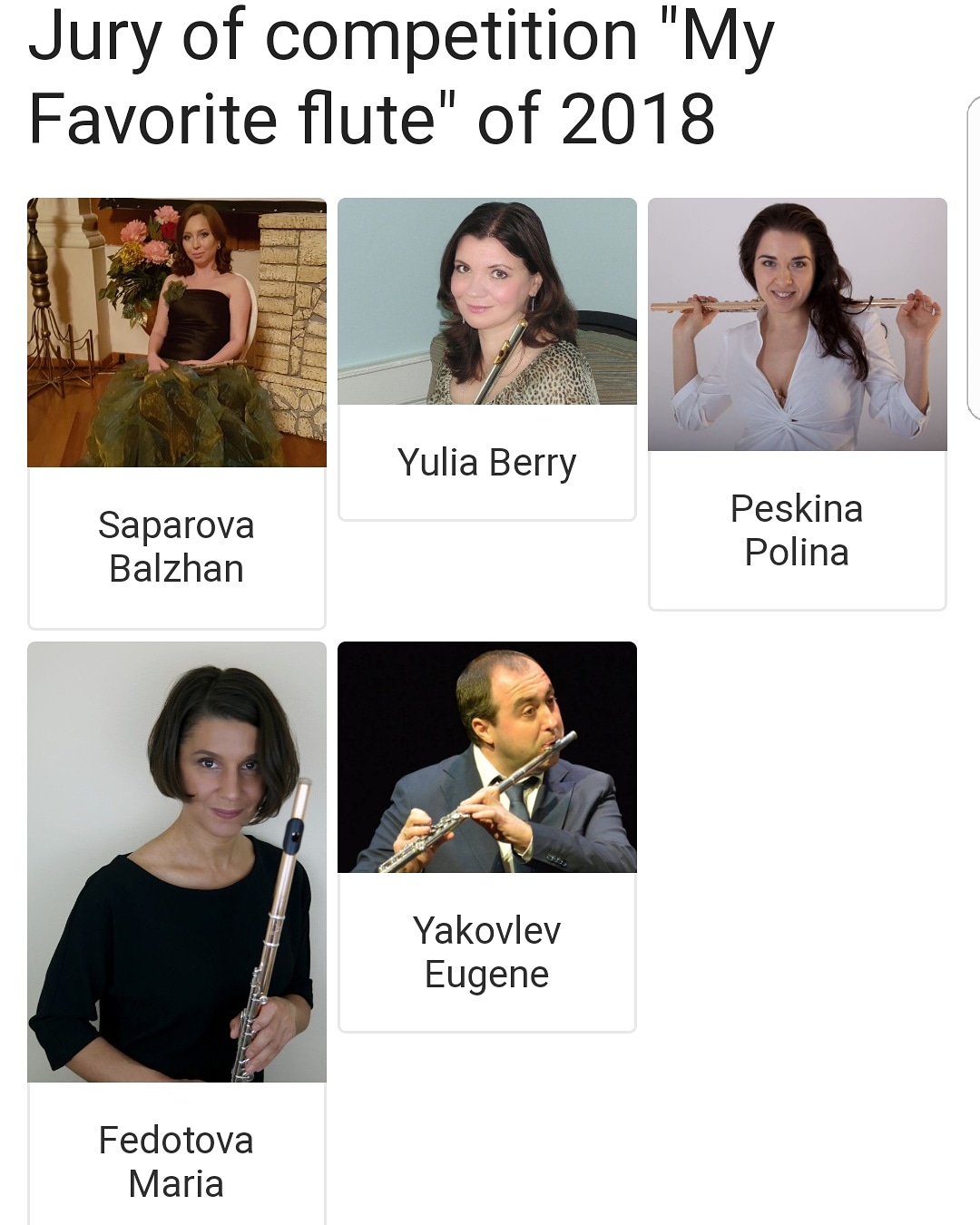 ---
Since 2012 Yulia Berry has been a co-founder and sponsor of the Annual Open Flute Competition "Young Virtuoso". The competition was founded by the Saint-Petersburg State Music School named after Evgeny Mravinsky - a famous Russian conductor, has been supported by Maestro Yuri Temirkanov's International Foundation for Cultural Initiatives and takes place annually in Saint-Petersburg, Russia.
In 2016 Yulia Berry was a guest judge at the V Anniversary Competition.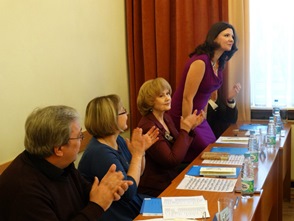 ---
Yulia Berry's Flute Studio Recitals have been filmed and shown regularly on
Quincy Public TV
since 2012.

---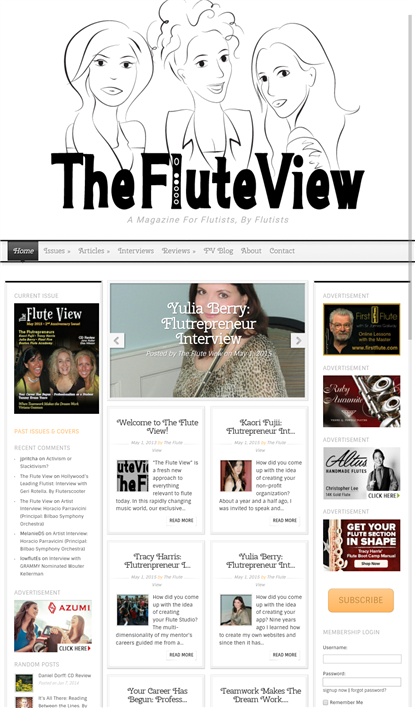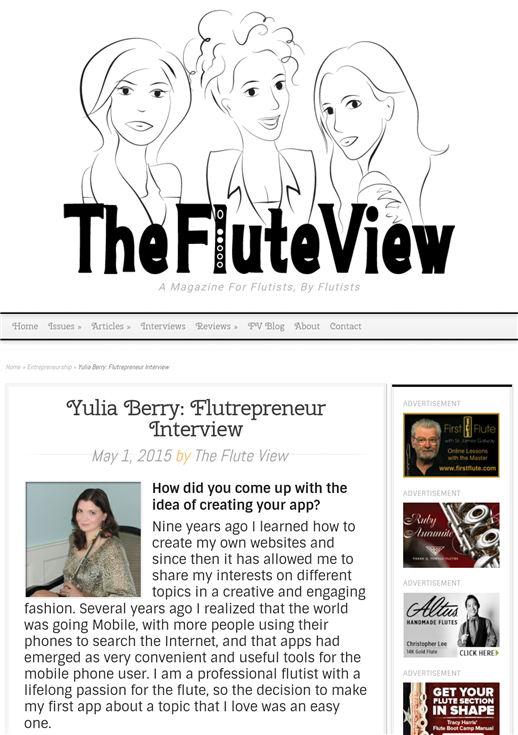 Yulia Berry is the creator and the developer of ALL about FLUTE, a FREE Mobile app, available for iPhones and Androids. This is a must have for flute players of all skill levels and disciplines. With useful links, streamlining notifications, and informative articles, "ALL about FLUTE" serves as a gateway into the world of flute playing.

---
Yulia Berry is interviewer and editor at Chattoir Editorials - an exciting addition to the Internet community ChaTToir!, created for artists and musicians.
Yulia Berry is co-founder, along with renowned Italian flutist Onorio Zaralli, of Web Flute Academy. Web Flute Academy (WFA) is an online institution, offering an innovative way to learn the flute by blending best e-learning tools and live video meetings, while using the most advanced computer and mobile technology, as of today. Web Flute Academy is for anyone, who wants to dramatically improve their flute and performing skills, while studying in the convenient place and time. Visit WFA at www.webfluteacademy.org