Online group lessons
Sunday, October 25, 2020 by Yulia Berry | Group Lessons
Online group lessons can be very interactive!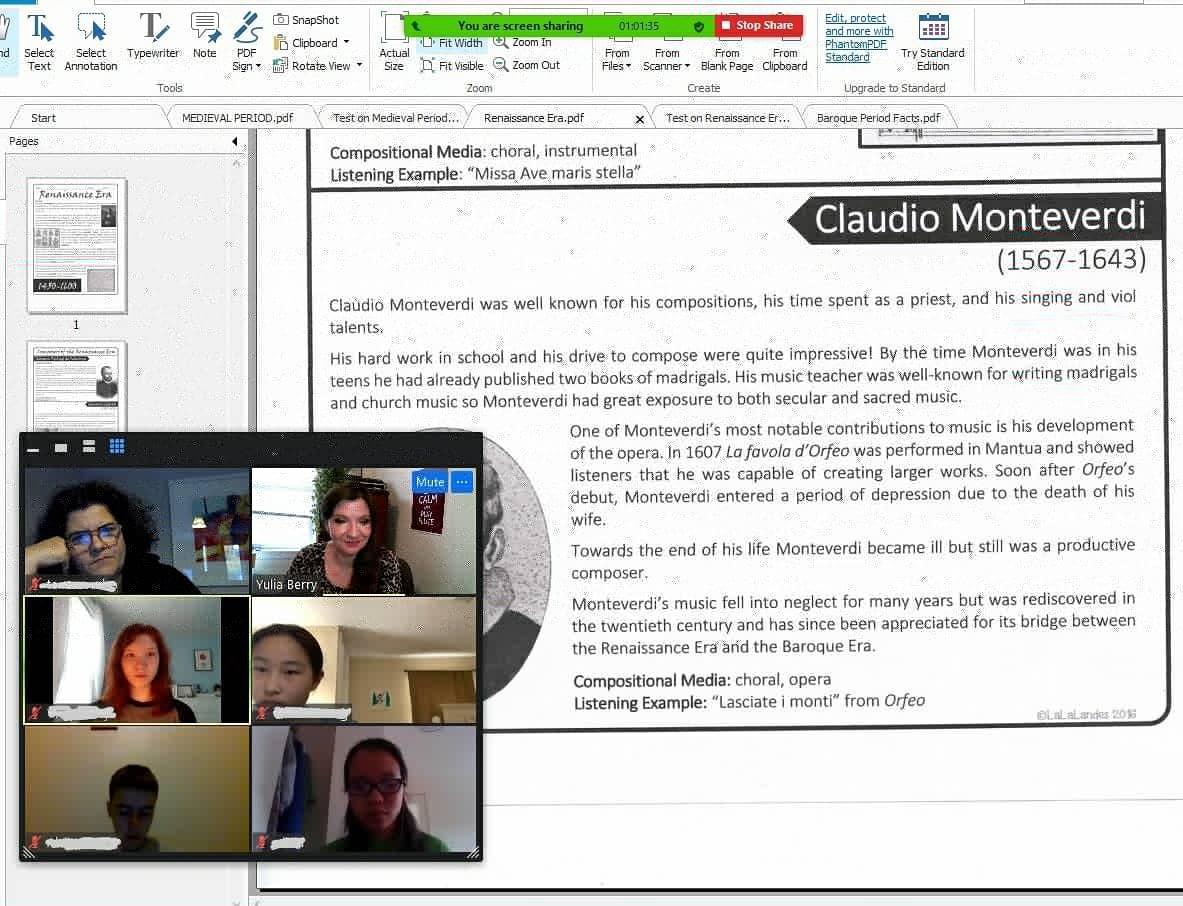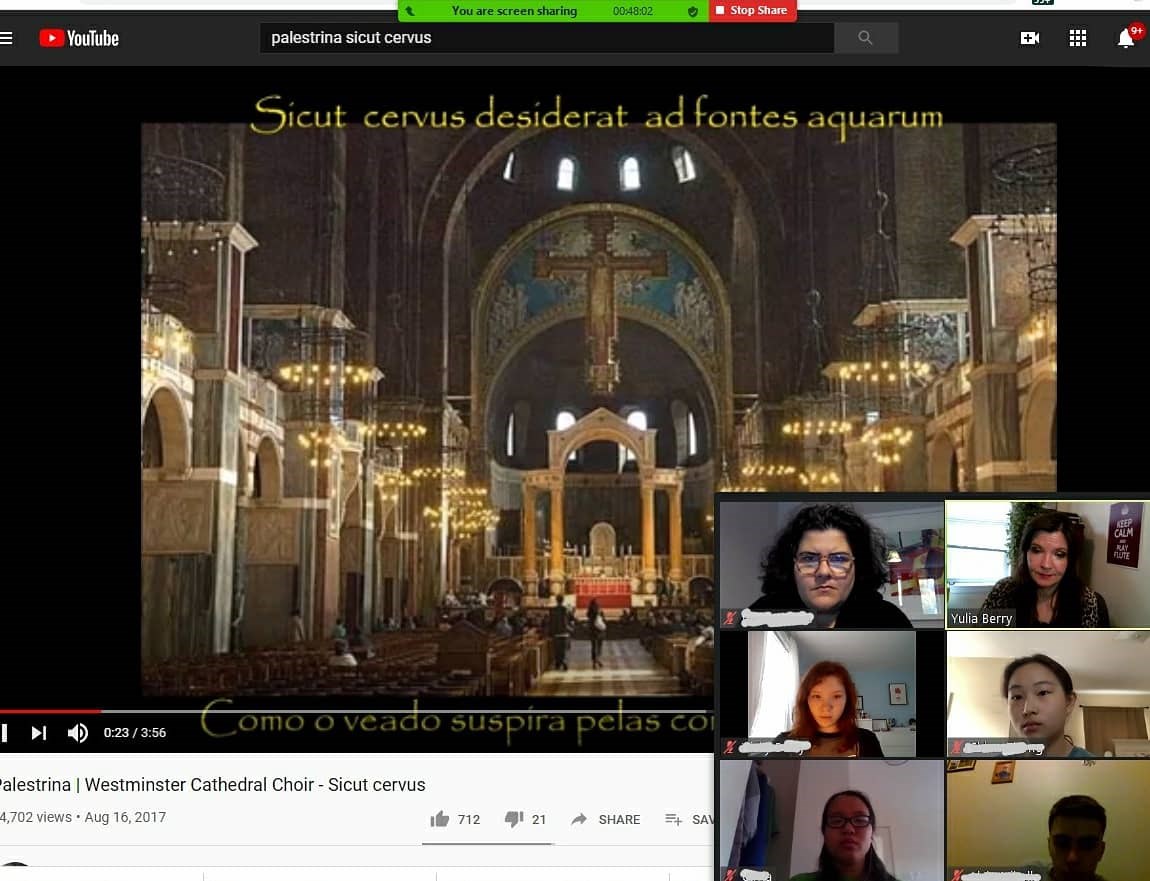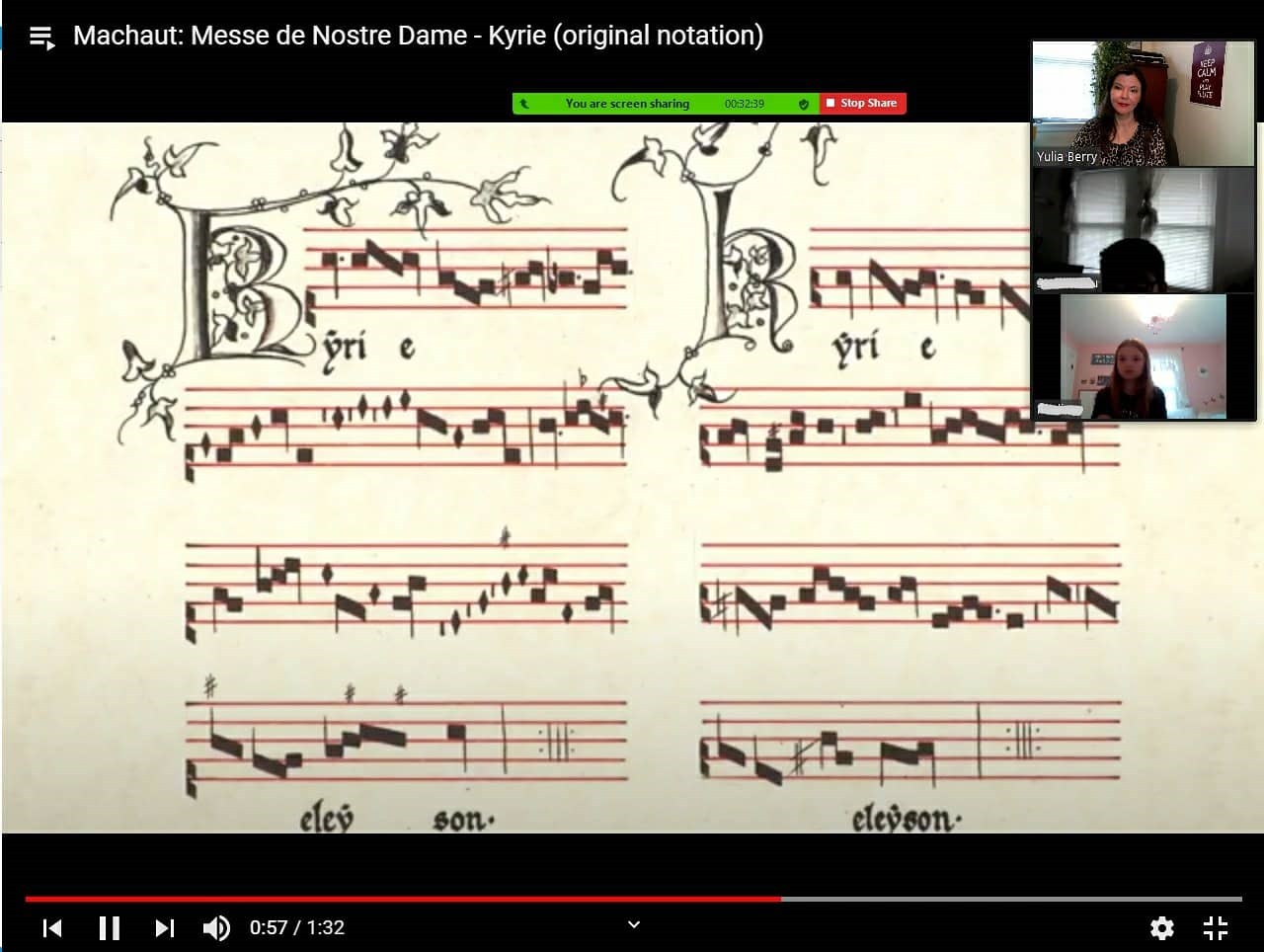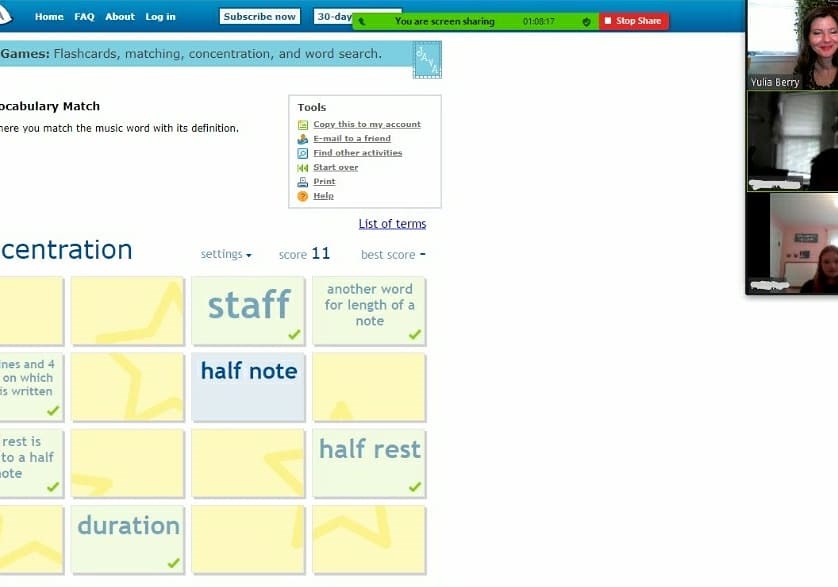 Fun interactive music games at our online group lessons reinforce the knowledge of music theory, music terminology and dynamics.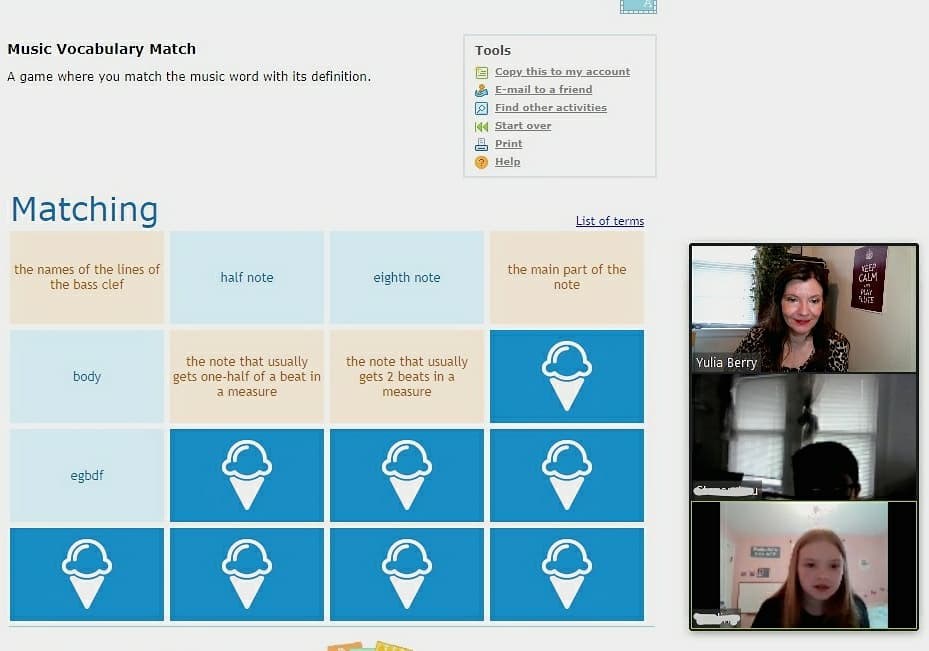 Group lessons
Saturday, October 24, 2020 by Yulia Berry | Group Lessons
The first in person group lesson of the Academic year. We are studying music history (this time - the Ancient period and the Medieval Era), enjoying music activities, composing music and playing rhythm development games.
Some groups are held online!
WE OFFER:
Classical, well-rounded music education, with music theory, music history, ensembles, rhythm developement exercises included in the Academic year curriculum of flute and recorder lessons.
ALL LEVELS: beginner, intermediate, advanced
Advanced flutists, willing to keep improving fine flute skills and seeking performance opportunities are welcome
Kids and adults with no previous experience are welcome
All students working with a professional accompanist
Regular recitals and rehearsals with our accompanist
WORLDWIDE online lessons for distant learning
Positive encouraging atmosphere, delivering real and impressive results
2 locations: Quincy and Sharon, MA