Admission open for 2019!
Wednesday, July 31, 2019 by Yulia Berry | Studio
Register or contact Ms. Berry today!
Placements are limited!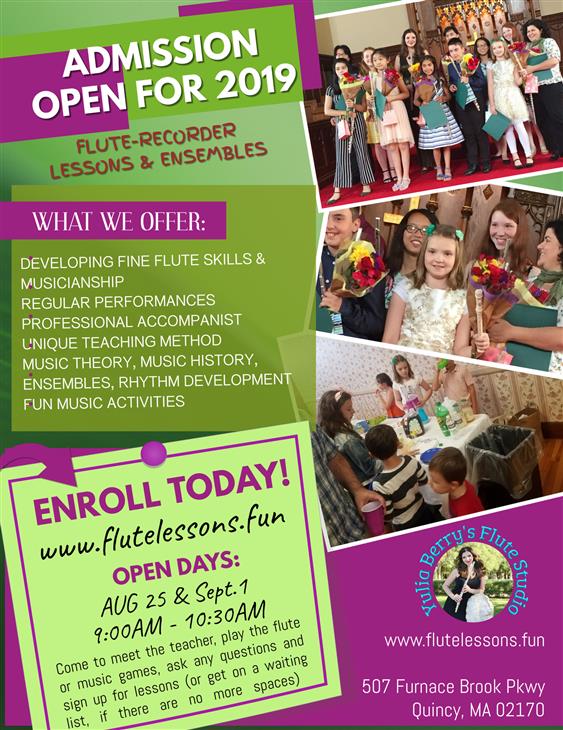 Summer Session
Monday, July 1, 2019 by Yulia Berry | Studio
Summer 2019 Session has started! I am happy that most students will continue lessons in the summer, despite busy schedules and traveling and welcome a few new students who decided that it is a great time to start the lessons!
If you are new and want to try flute or recorder in the summer, you still can inquire if Ms.Berry can fit you in the summer schedule (dont worry, it is flexible and we can work out the weeks you are available). Get more information and REGISTER for Summer!