ONLINE LESSONS
During the COVID-19 Pandemia we offer Online Learning to all our students. All students have regular private lessons. We also added weekly Group Lessons on Music History, Theory and various music activities.

We offer online lessons and coaching for distance learning students. Available Worldwide.

Please, contact us at https://www.newenglandfluteinstitute.com/Schedule-a-lesson
---
WEB FLUTE ACADEMY
Yulia Berry is a co-founder of the Web Flute Academy - an online institution, using best e-learning tools, blended with live online webinars and offered worldwide.
Individual live video lessons with Yulia Berry are available upon request and are offered through the Web Flute Academy platform. You must fill out the registration form on this website first.
Who is it for: LIVE online lessons will be provided for long distance students or for current students, when there is Inclement Weather.
*Please, note that for missed regular lessons of current students we use a different platform. The lessons will be recorded by your teacher during the missed lesson time, uploaded to your own virtual classroom and sent directly to you. No need to download anything on your side, it is an easy access through any device, connected to the Internet. Do not request live online lessons as a makeup option. Refer to the
studio policies
.
About Web Flute Academy:

---
SCHEDULE A TRIAL LESSON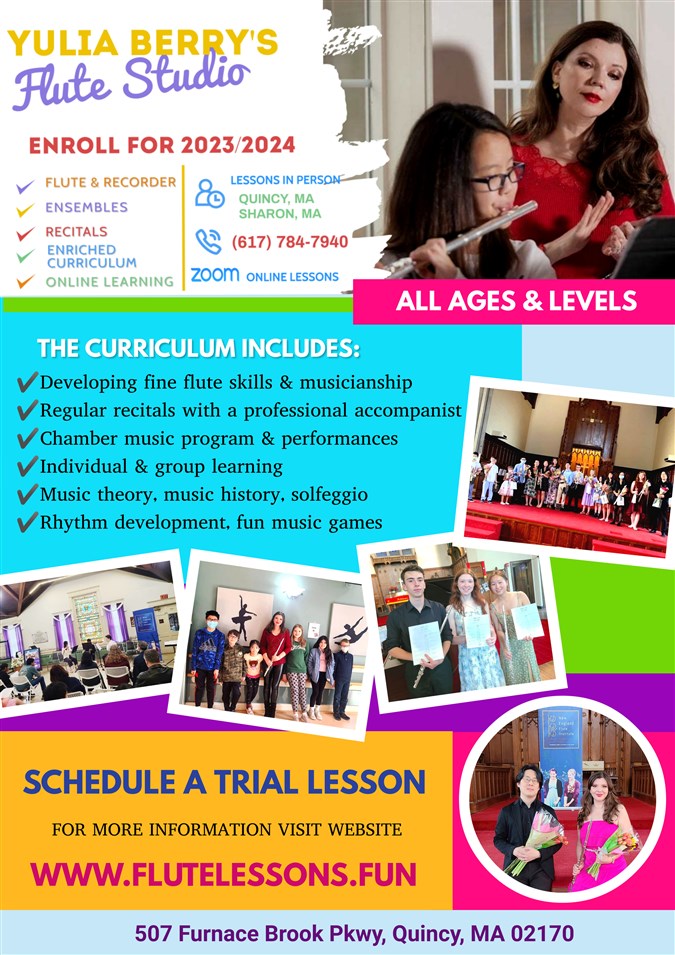 Schedule a lesson at Yulia Berry's Flute Studio, located in the center of Quincy, MA. Convenient for all South Shore of Boston (towns: Quincy, Braintree, Weymouth, Hull, Hingham, Milton, South Boston, Boston, etc) Near the MBTA Red Line.
Schedule a lesson at the New England Flute Institute, conveniently located in the center of Sharon, MA . (towns - Sharon, Canton, Easton, Stoughton, Dedham, Norwood, Westwood, Randolph, Mansfield, Medfield, Wrentham, Holbrook, etc)
---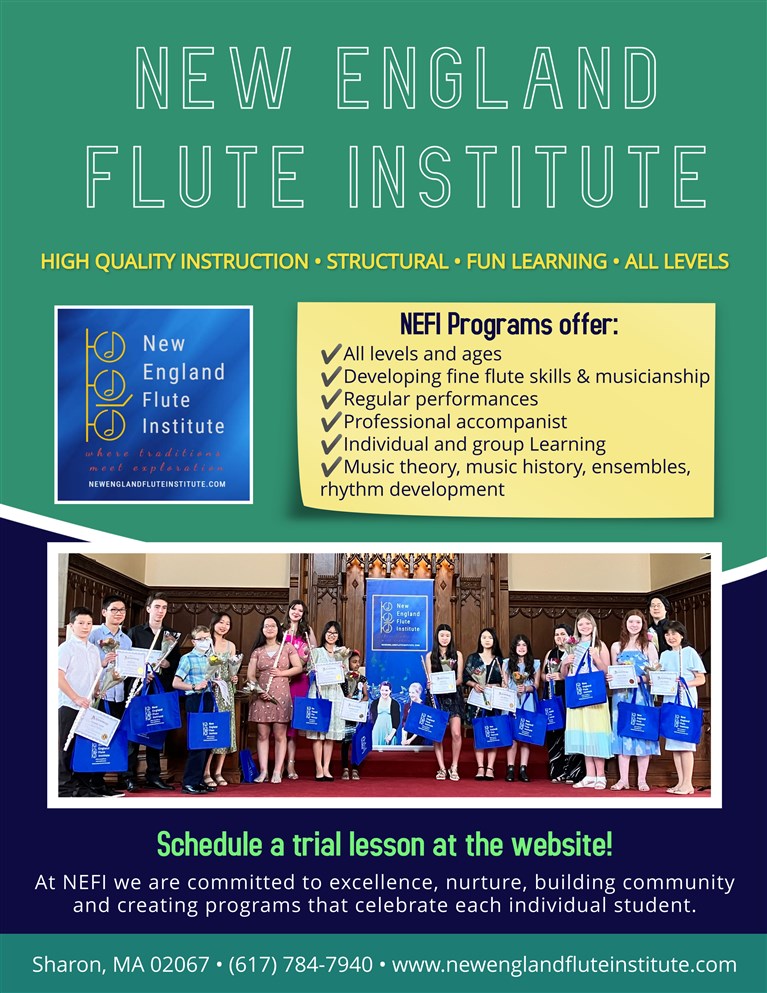 ---