Welcome to Yulia Berry's Flute Studio
WHAT IS OFFERED:
Classical, well-rounded music education with music theory, music history, ensembles included
ALL LEVELS: beginner, intermediate, advanced
Kids and adults with no previous experience are welcome
Working with a professional accompanist
Regular recitals

Video lessons for distant learning

Positive encouraging atmosphere,

delivering real and impressive results

2 locations: Quincy and Sharon, MA
---
ABOUT YULIA BERRY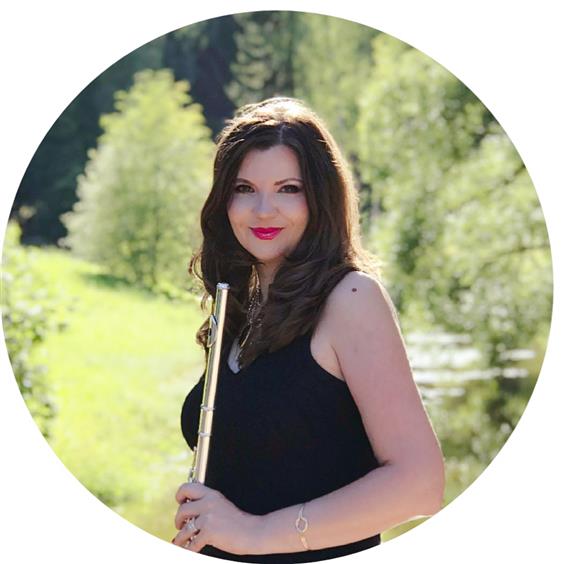 Ms. Berry is a highly experienced teacher, offering exceptional private flute & recorder instruction to dedicated students in the South Shore area of Boston, MA
Master of Music degree with double majors in Flute Performance and Flute Instruction from The Saint-Petersburg State Conservatory, Russia
Over 25 years of successful teaching experience with kids and adults of any level
Extensive performance experience
---
BENEFITS OF FLUTE LESSONS:
Get a head start for the school year
Qualify for advanced band or orchestra
Develop fluid technique and mature musical style
Prepare for an audition, concert, church or family performance
Advance your understanding of music principles that you can apply to any music or instrument
Gain confidence and play flute for pure enjoyment
---
AT THE LESSONS WE WILL WORK ON:
Flute technique
Development of a beautiful sound and controlled vibrato
Breath control with a diaphragmatic support
Ear training, intonation, sight reading, musicianship
Music theory, expression marks, dynamics
Understanding musical phrases and forms, learning aesthetic interpretation and musical organization
Understanding complicated rhythms and time signatures
Learning effective practice strategies to maximize productivity
Building performance skills and overcoming performance anxiety, guidance through the entire performance preparation process, performance feedback through audio and video analysis
Music from the Baroque, Classical, Romantic, Impressionistic and Contemporary Periods
Effective use of the musical body
Injury prevention (prevention of pain, tension, fatigue).
CORRECTING ANY PROBLEM with a body posture, hands and an embouchure
Discarding bad habits – musical, physical and mental
Weekly individualized feedback and more.
---
HEALTH BENEFITS OF DIAPHRAGMATIC BREATHING USED IN PLAYING WIND INSTRUMENTS AND SINGING
"Breathing is unquestionably the single most important thing you do in your life. And breathing right is the single most important thing you can do to improve your life." –Sheldon Saul Hendler, MD, PhD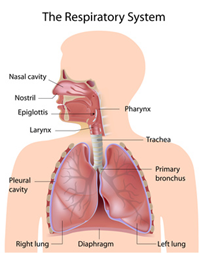 * Improves circulating oxygen levels
* Improves core deep abdominal and pelvic floor muscle function
* Decreases blood pressure
* Reduces fatigue
* Detoxifies and Releases Toxins
* Strengthens the Immune System
* Relieves Asthma symptoms
* Relieves Allergy symptoms
* Improves the nervous system
* Helps digestion by massaging the internal organs
* Reduces stress and anxiety
Quincy, MA location
Convenient for all all South Shore of Boston (towns: Quincy, Braintree, Weymouth, Hull, Hingham, Milton, etc)
Sharon, MA location
We are growing! Get on our waiting list for the Fall of 2019 at our new location in Sharon, MA. (towns - Sharon, Canton, Easton, Stoughton, Dedham, Milton, Needham, etc)
offers flexibility and convenience. Choose dates and weeks that work for you!
OTHER PROJECTS
MOBILE APP CREATOR / DEVELOPER
Yulia Berry is the creator and the developer of ALL about FLUTE, a FREE Mobile app, available for iPhones and Androids. This is a must have for flute players of all skill levels and disciplines. With useful links, streamlining notifications, and informative articles, "ALL about FLUTE" serves as a gateway into the world of flute playing.
ONLINE PUBLISHER / EDITOR / INTERVIEWER
Yulia Berry is interviewer and editor at Chattoir Editorials - an exciting addition to the Internet community ChaTToir!, created for artists and musicians.
WEB FLUTE ACADEMY
Yulia Berry is co-founder, along with renowned Italian flutist Onorio Zaralli, of Web Flute Academy. Web Flute Academy (WFA) is an online institution, offering an innovative way to learn the flute by blending best e-learning tools and live video meetings, while using the most advanced computer and mobile technology, as of today. Web Flute Academy is for anyone, who wants to dramatically improve their flute and performing skills, while studying in the convenient place and time. Visit WFA at www.webfluteacademy.org