The Spring Semester has started!
Sunday, February 4, 2018 by Yulia Berry | Registration
The Spring semester has started today, on February 4. I am happy to continue working with all my current students! ♥
For new potential students: below is a quick summary of the flute lessons our studio offers.
Flute lessons for children and adults in Quincy Center (South Shore of Boston, MA)!
ANY LEVEL.
Ages 6+
No previous music experience necessary to enroll.
Performance opportunities with a professional accompanist.
Chamber classes.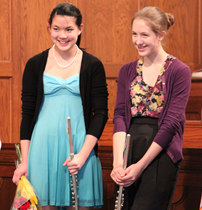 Contact today for the availability!